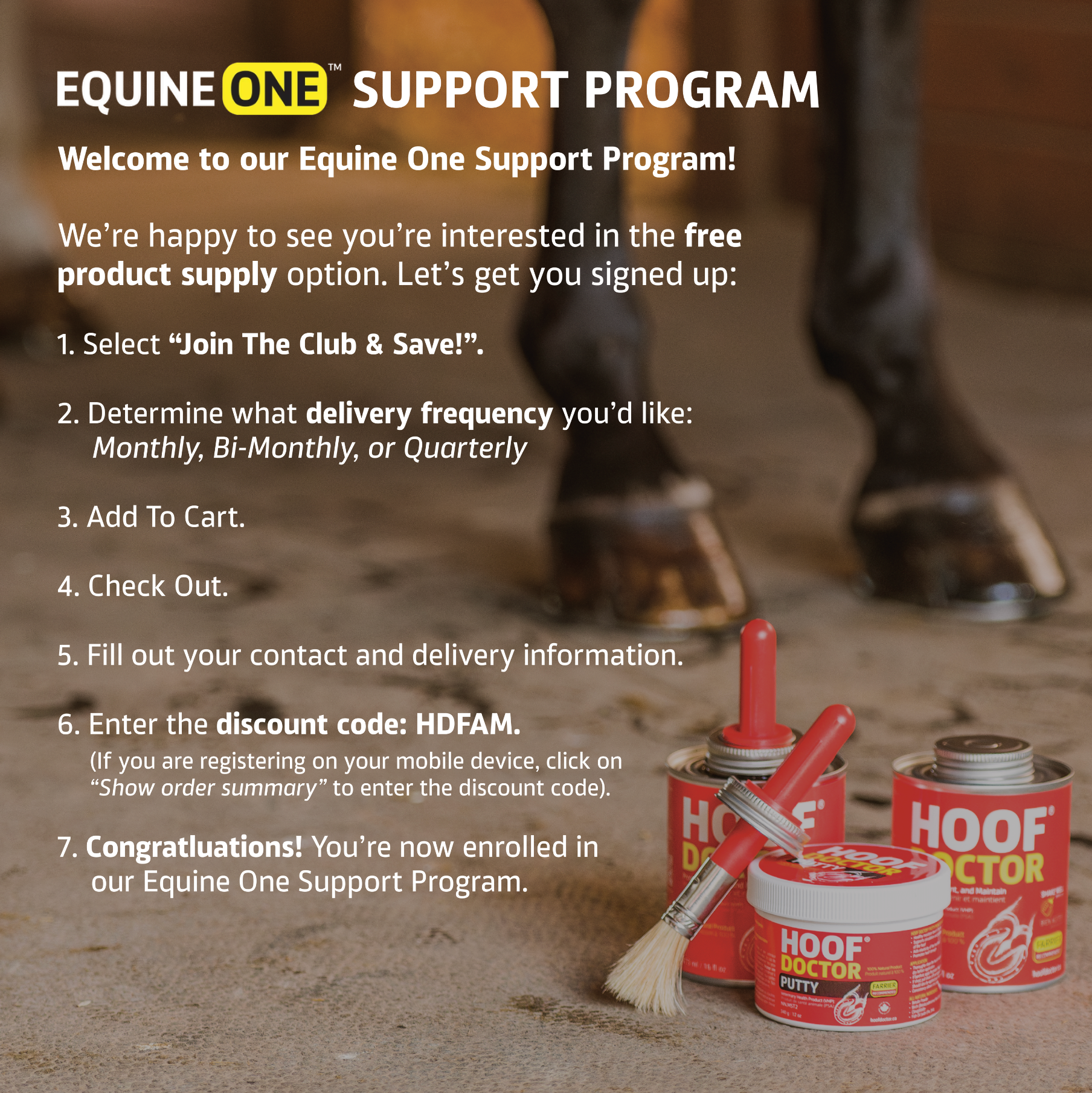 Equine One Support Program
Hi there,


Welcome to our brand new Farrier Support Program. This program supplies our flagship Hoof Doctor | Equine One product to any farrier who wishes to sign up for the program completely free of charge (details below).
Our 100% natural Hoof Doctor | Equine One product aids in the fight against many hoof issues and has been helping horses and horse owners since our launch in 2019. Our mission as a company is to support and improve the lives of all equines as well as to support the equine industry in any way that we can.

This support is designed to ensure that professionals always have the best product on the market at their fingertips.

Additionally, those farriers who have tried our product and have seen its benefits receive additional support and wholesale discounts if they wish to further promote the product with their clients.

Hoof Doctor | Equine One Farrier Support Program offers the following exclusive benefits:

1. Monthly | Bi-monthly | Quarterly product supply.
Depending on the chosen delivery option, professionals receive one* can of our product free of charge for 12 months. ( *The number of cans will be agreed upon on an individual basis)
2. Affiliate Program. 

Sign up for a referral campaign to get your personal referral code. Share your referral code with your clients/friends on social media or in person. Your referral receives 10% off their first purchase, and you receive a $10 reward.
BONUS: Wholesale pricing.
We provide wholesale prices for professionals who would like to sell our product directly to their customers. The minimum order is a master box of 12 cans.
In all cases involving hoof conditions, diseases, or injuries, your veterinarian along with your farrier are your best sources for information about your horse and your particular circumstances.

DO NOT FREEZE (34ºF / 1ºC minimum)

Keep out of reach children and pets
Not for human or consumptions
Avoid contact with eyes and excessive breathing. In case of contact immediately flush eye with plenty of water
Orders placed before 1:00 pm will be shipped the same day.

Delivery will normally take 2-4 working days from the moment you place your order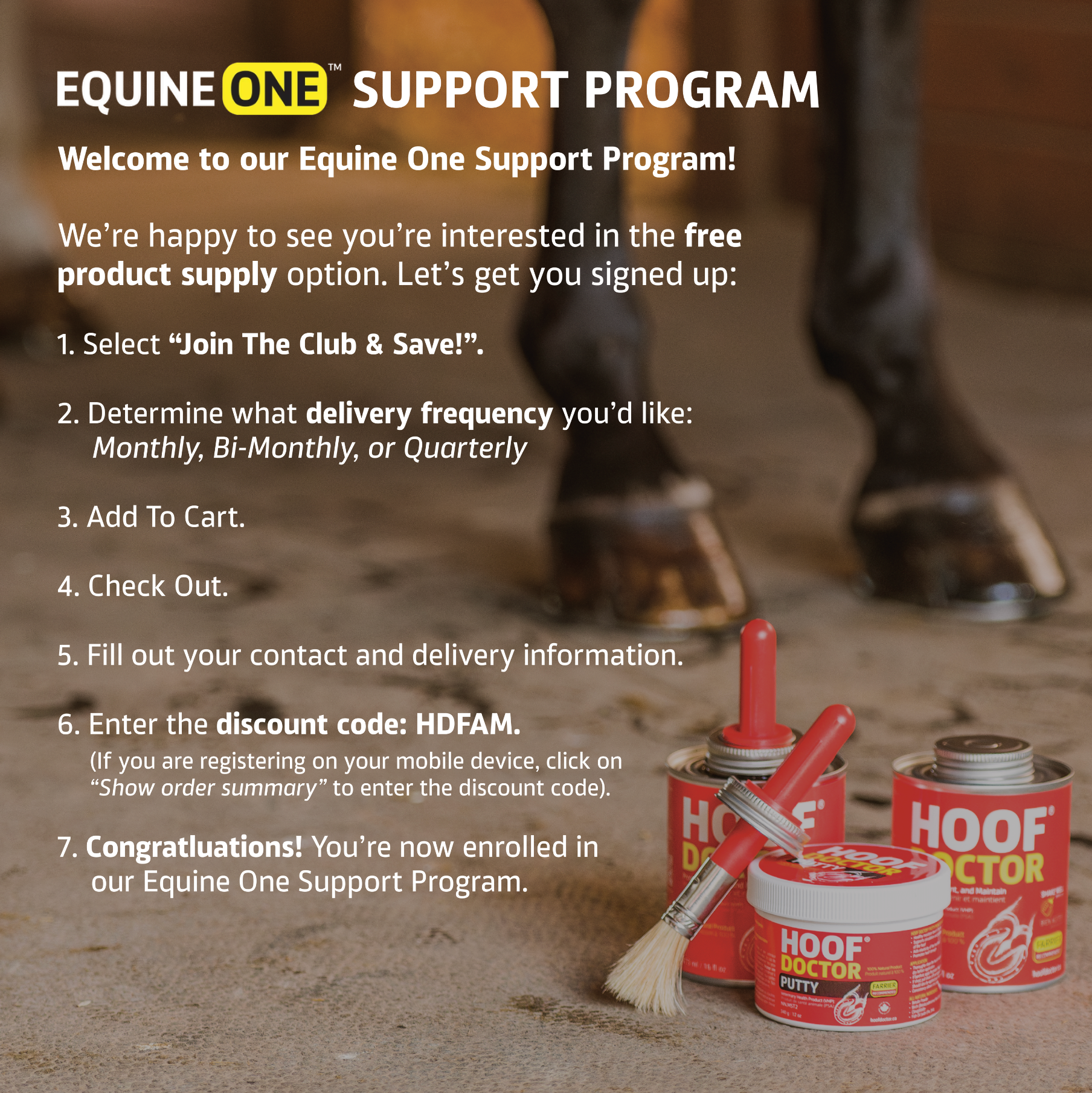 🫰 MONEY BACK IF YOU DON'T LIKE EQUINE ONE
Equine One
Upgrade your hoof care experience with Equine One. Superior combination paired with premium ingredients and expert supervision deliver our signature quick and guaranteed results.
This product has no reviews yet.