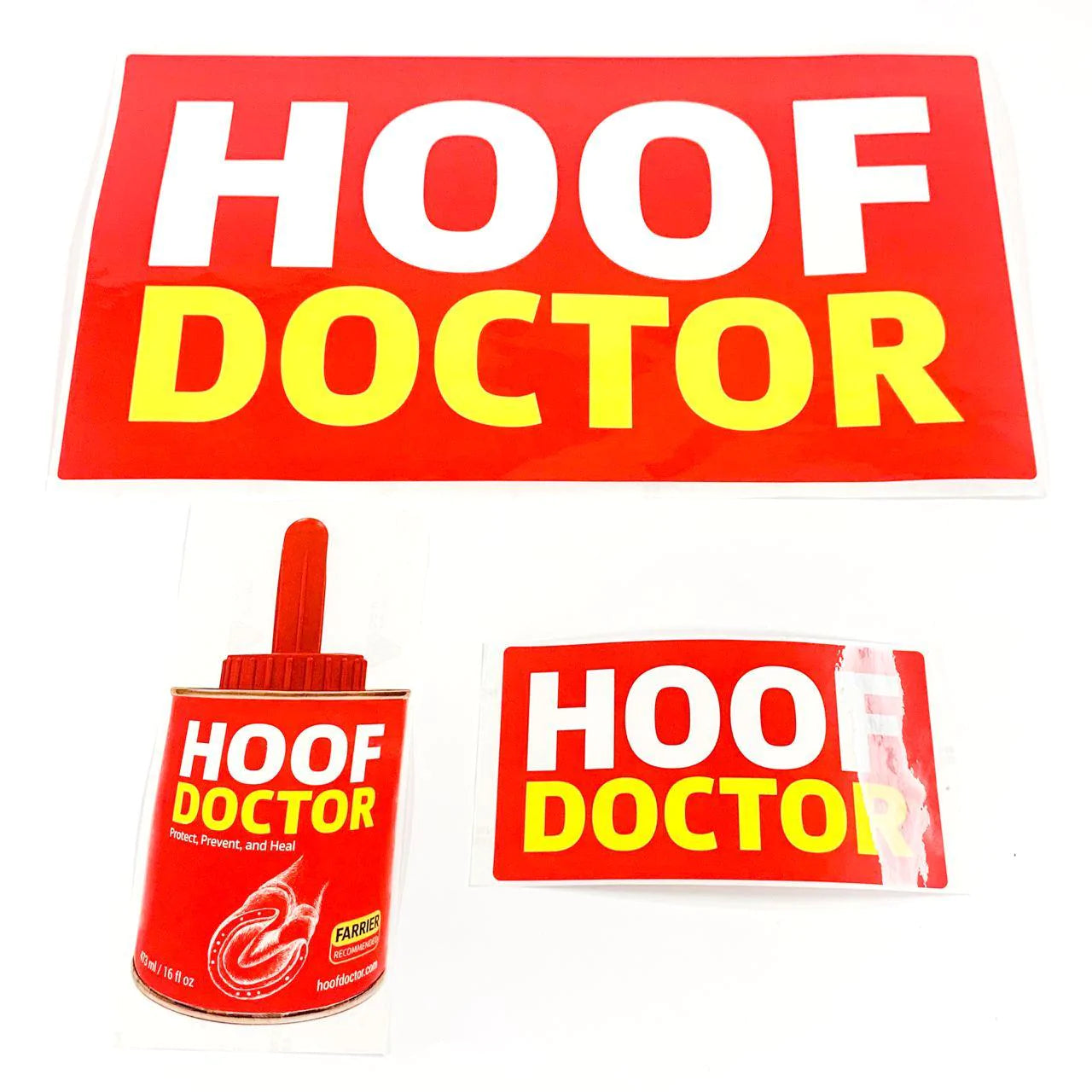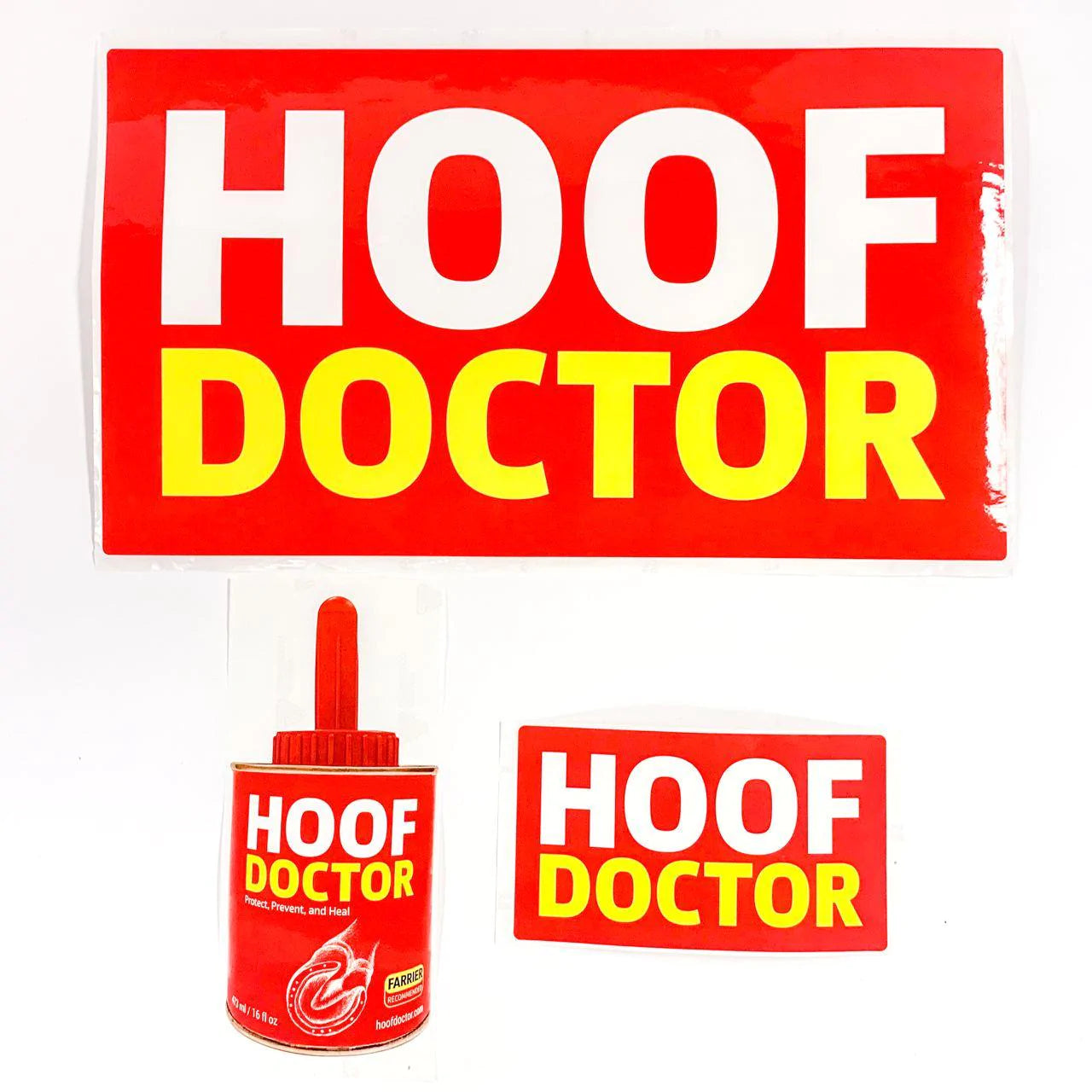 Sticker Pack [3-pcs]
Hoof Doctor Sticker Pack 
Our stickers are great for decorating and personalizing items like a toolbox, bumper, trailers, laptops, binders, fridges, and more. 
Material: Quality sticker paper, waterproof.
Sizes:
Large HD: 14.5'' x 8.25''
Small HD: 5.75'' x 3.5''
Small tin can: 3.25'' x 7.25''
SHIPPING FROM CANADA: $5 FLAT RATE 
In all cases involving hoof conditions, diseases, or injuries, your veterinarian along with your farrier are your best sources for information about your horse and your particular circumstances.

DO NOT FREEZE (34ºF / 1ºC minimum)

Keep out of reach children and pets
Not for human or consumptions
Avoid contact with eyes and excessive breathing. In case of contact immediately flush eye with plenty of water
Orders placed before 1:00 pm will be shipped the same day.

Delivery will normally take 2-4 working days from the moment you place your order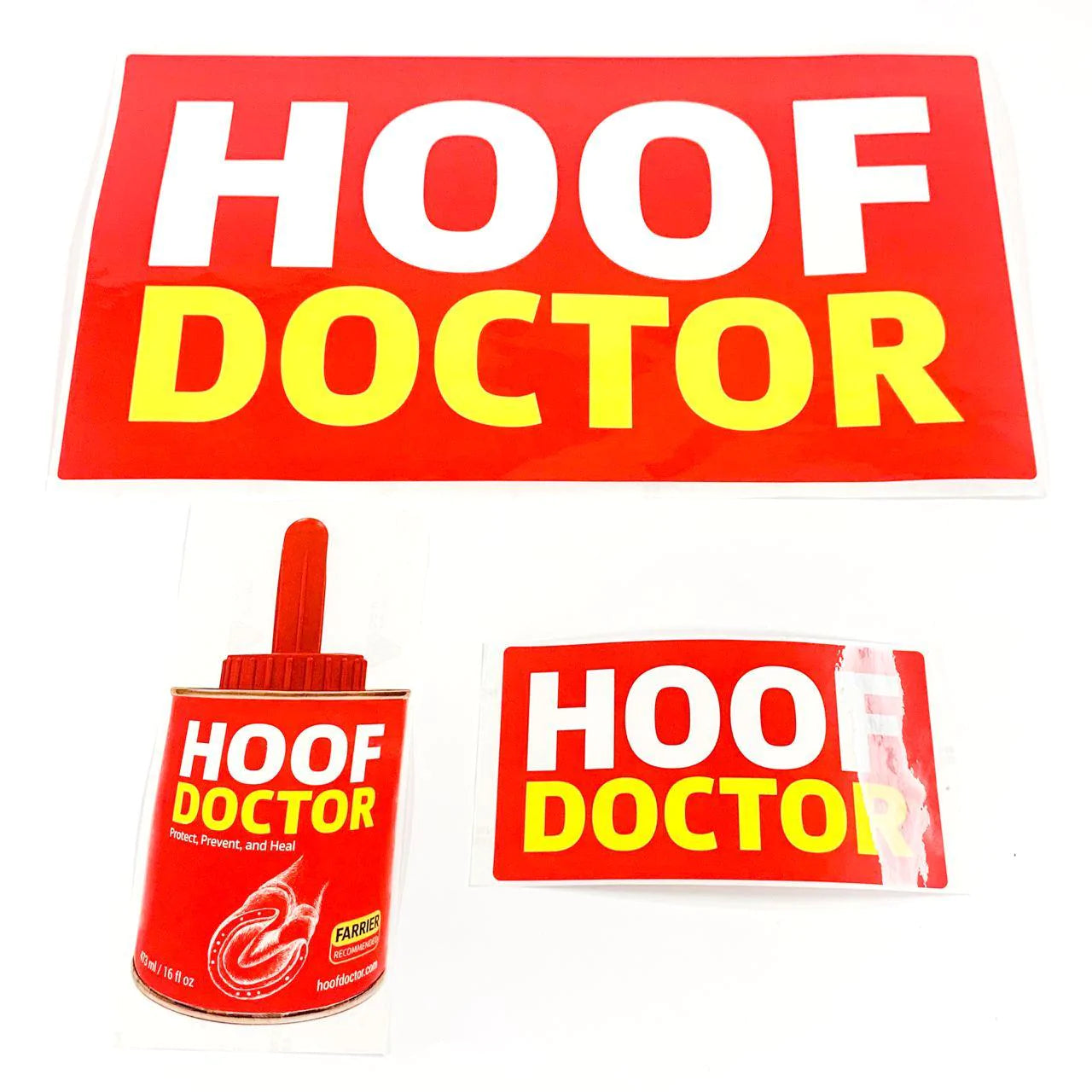 🫰 MONEY BACK IF YOU DON'T LIKE EQUINE ONE
Equine One
Upgrade your hoof care experience with Equine One. Superior combination paired with premium ingredients and expert supervision deliver our signature quick and guaranteed results.
This product has no reviews yet.