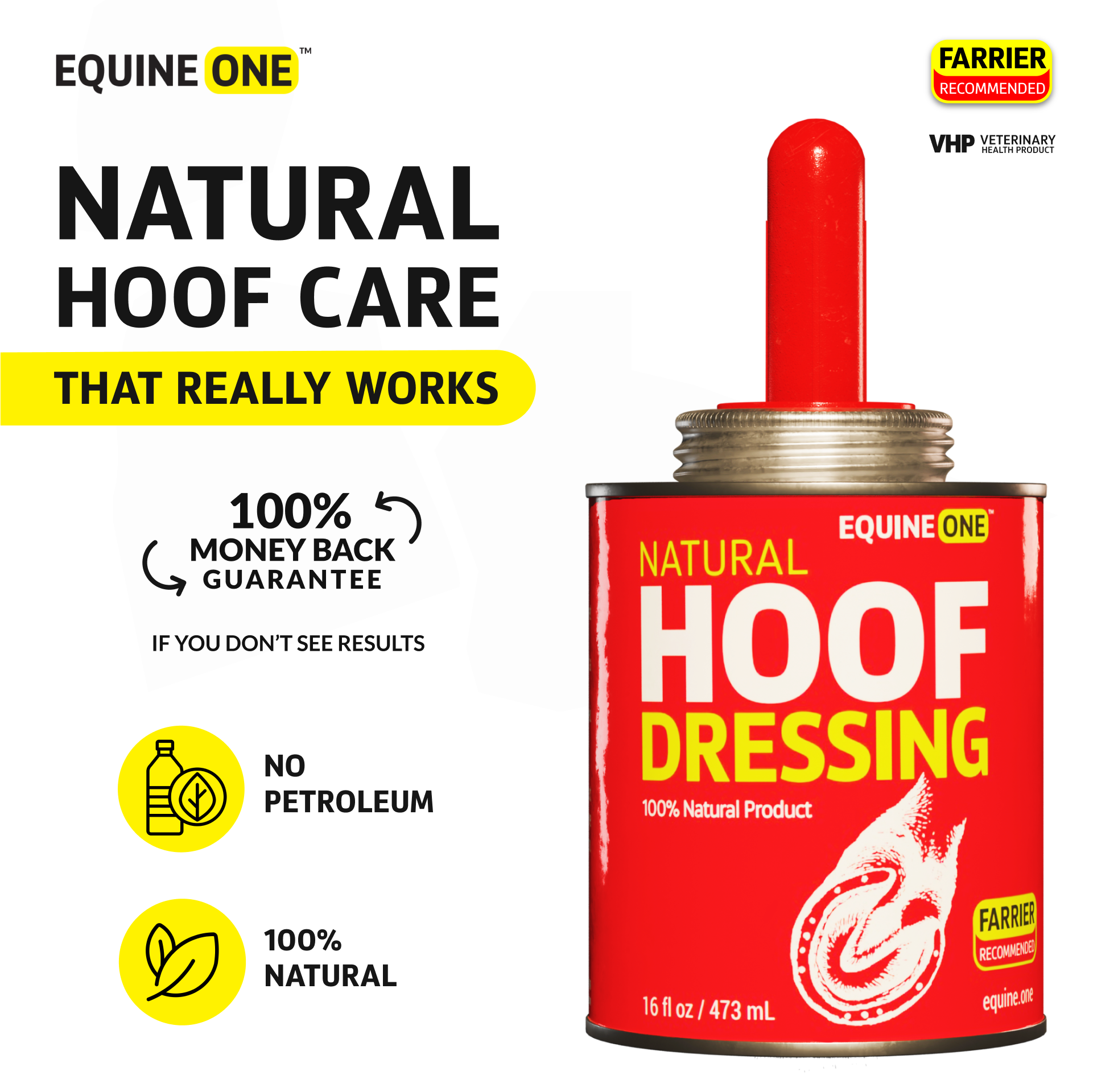 Equine One Club
Equine One Club is our exclusive loyalty subscription program designed with your horse's well-being in mind. With this membership, you'll enjoy unbeatable benefits, including up to 30% OFF the regular price of Equine One Hoof Doctor, along with a range of exciting perks:
Subscription Options:
Monthly: Receive a can of

Equine One | Hoof Doctor

at a remarkable 15% discount, delivered straight to your door every month!

Bimonthly: Opt for a bi-monthly subscription and still enjoy a substantial 10% discount on Equine One | Hoof Doctor.

Quarterly: For those who prefer a more extended supply, our quarterly subscription offers a generous 5% discount.
Additional Benefits:

Free Shipping: Your Equine One | Hoof Doctor orders ship to your location at no extra cost.
Guaranteed Delivery: Never worry about supply shortages as our members always get their orders.
Extra Discounts: Enjoy exclusive discounts on other products from Equine One and our trusted partners.


Don't wait! The Equine One Club has limited membership slots, and this exclusive offer is available to subscribers only. The subscription cost is straightforward, comprising the discounted price of your Equine One | Hoof Doctor can plus applicable taxes – no hidden fees. Signing up is a breeze; enter your details once, and we'll handle the rest, from monthly deliveries to hassle-free payments.

Subscription Policy

The minimum Term is 1 year from the Subscription Date!

When you purchase a subscription, you'll receive repeat deliveries. These are based on the subscription duration and frequency that you select.

Your payment details will be stored securely, and you'll be charged for each of these deliveries unless you choose to pay in advance.

Some subscriptions may auto-renew at the end of their duration. If you don't want to renew a subscription, you can cancel it.

If you want to cancel or change your subscription, you can do it at any time. Your order confirmation emails have links to your order. You can manage your subscription from there.

See our returns policy for more details on returns and refunds.
All the best,

The Hoof Doctor & EquineOne team
In all cases involving hoof conditions, diseases, or injuries, your veterinarian along with your farrier are your best sources for information about your horse and your particular circumstances.

DO NOT FREEZE (34ºF / 1ºC minimum)

Keep out of reach children and pets
Not for human or consumptions
Avoid contact with eyes and excessive breathing. In case of contact immediately flush eye with plenty of water
Orders placed before 1:00 pm will be shipped the same day.

Delivery will normally take 2-4 working days from the moment you place your order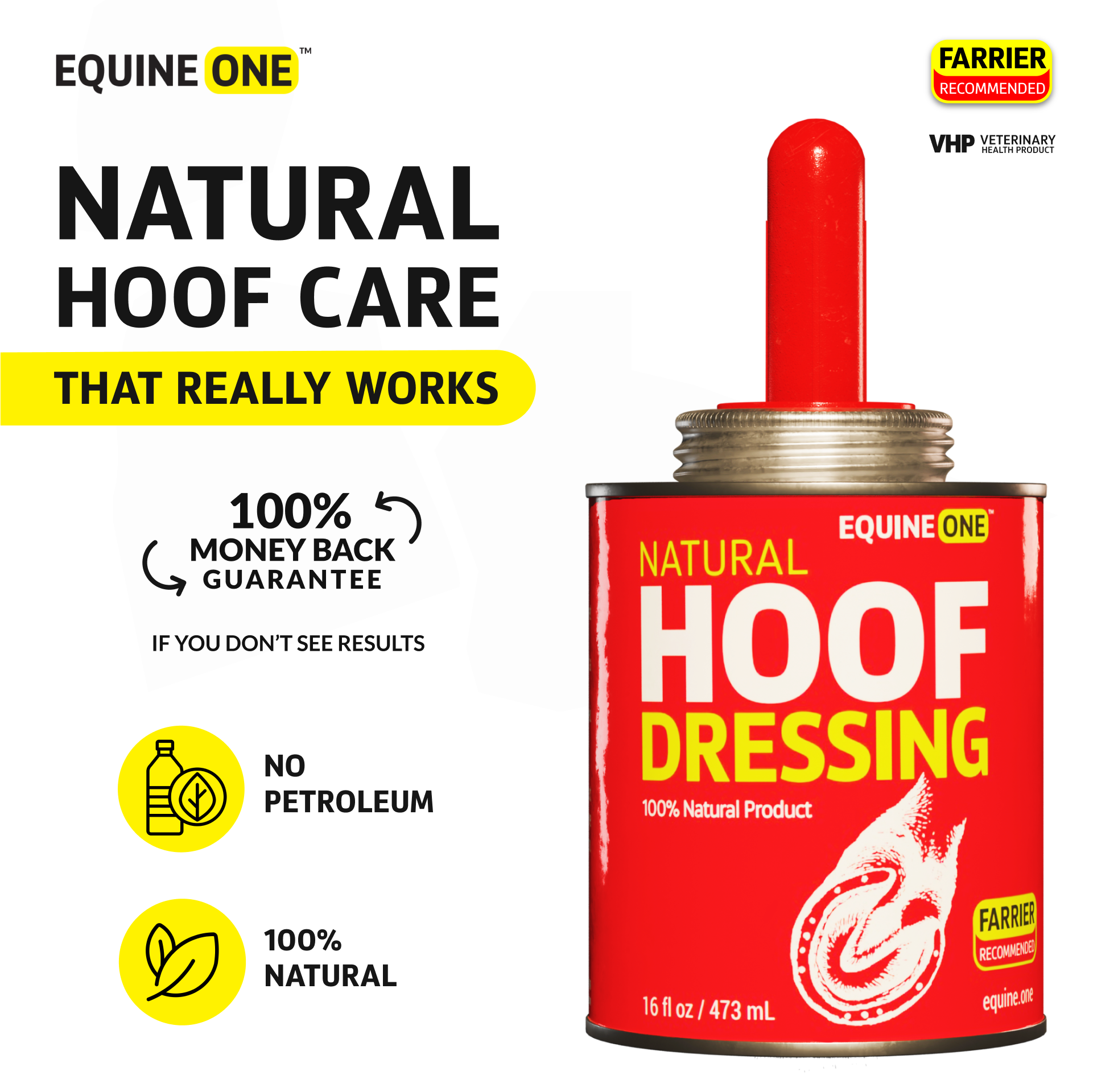 🫰 MONEY BACK IF YOU DON'T LIKE EQUINE ONE
Equine One
Upgrade your hoof care experience with Equine One. Superior combination paired with premium ingredients and expert supervision deliver our signature quick and guaranteed results.
This product is rated 4.7 of 5.0 stars.
It has received 6 reviews.
Good product, but…..
…… being locked in a subscription for a whole before you can make changes or cancel is infuriating. Therefore, I cancelled as soon as my year was up. Now I have way too many cans of unopened product sitting in my barn and hoping the cans won't rust before they are opened. They'll eventually get used but will never join this or any other club again.
Love
Helps my horses feet toughen up and look great
WOULDN'T USE ANY OTHER DRESSING ❤️
my farrier told me that he likes that HoofDoctor has a thin coat and the ingredients are great! In my opinion I love the smell and it actually lasts on my horses feet! Everyone at my barn has been using my can of HoofDoctor and they also love it!
Hoof dressing
I absolutely love hoof doctor/dressing!! It is all natural, and provides a shiny finish. It also helps precut abscesses, thrush, along with other things. Completely changes my ottbs hooves! 10/10 recommend!
The most consistent hoof oil EVER!
The moment you put this product on your horses hooves they just seem to "magically" condition them to be moisturized perfectly. Not to soft , and not to dry. Not only does it balance hooves sturdiness, it provides anti bacterial against thrush, seedy toe, white line, and a bunch more! My top show horse uses Hoof doctor and my ferriers always compliment me on how healthy his feet are between shoeings! You do not wanna skip out on this product. Not to mention, it leaves a beautiful dark glossy shine for hours.
-Sierra Coursey