This product is by far the best hoof oil on the market. It does what it's says on the tin and much more. It's become an essential part of our horse care regime. Highly recommended
Equine One honestly is the best thing I've found for all around good care. My farrier can't believe how healthy my horses hooves are now!
My farrier just left and was pleased with the overall improvement in my mare's hooves. She had a puncture wound in September. We're making progress! Equine One has been my saving grace!
This product healed my ponies thrush in JUST ONE WEEK! I only applied it 7 times once a day and the day of his trim the farrier said all gone! Amazing! It will be the only product I use on both my miniature horses. Thank you Equine One!
98% of our customers
would not change our products for any other
100% Natural ingredients
Our ingredients selection process is carefully designed to ensure strict adherence to the banned substance lists of the USEF, IEA, and FEI. We take great pride in guaranteeing the purity and safety of our products

Recommended by farriers, athletes and grooms worldwide 🐴
Learn more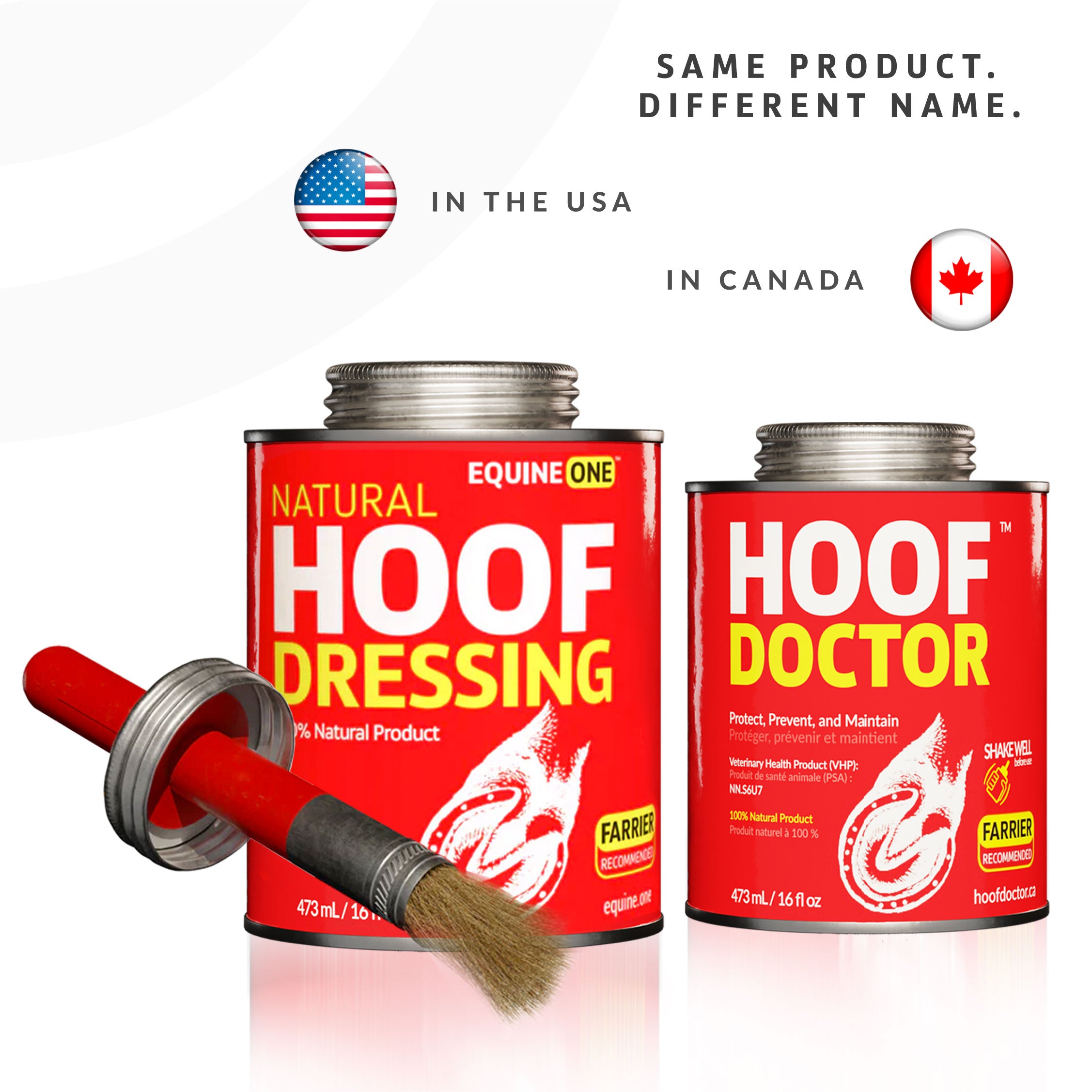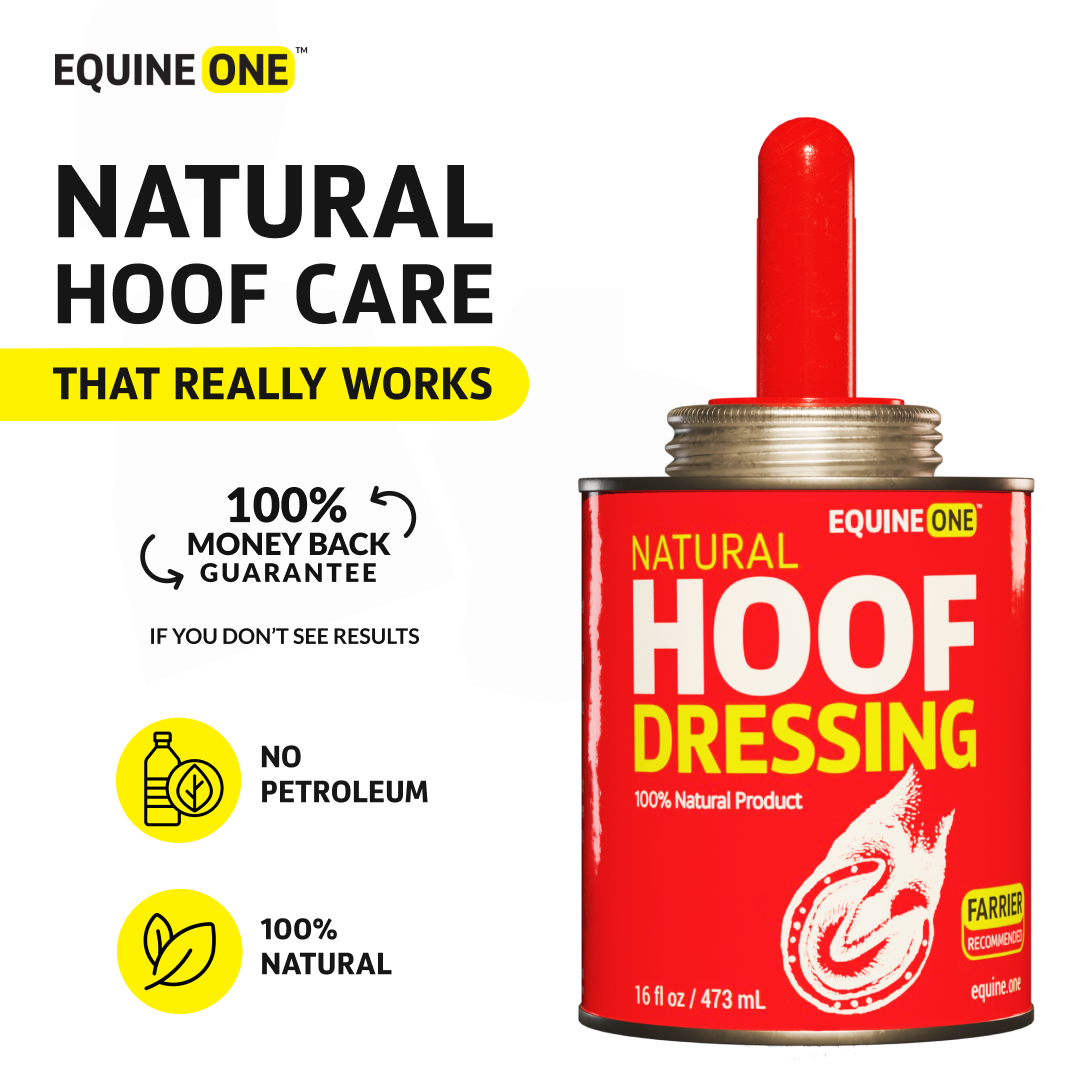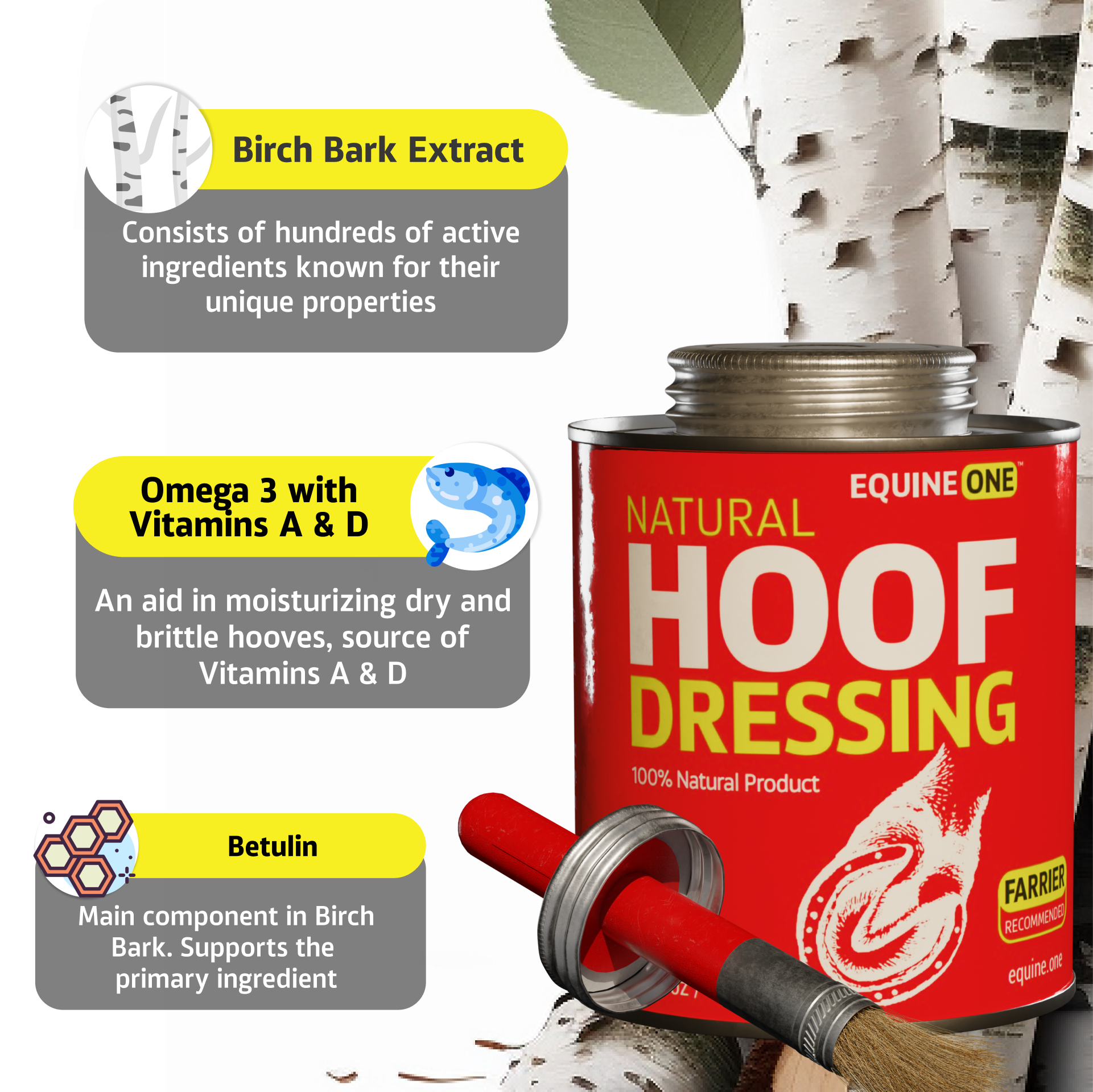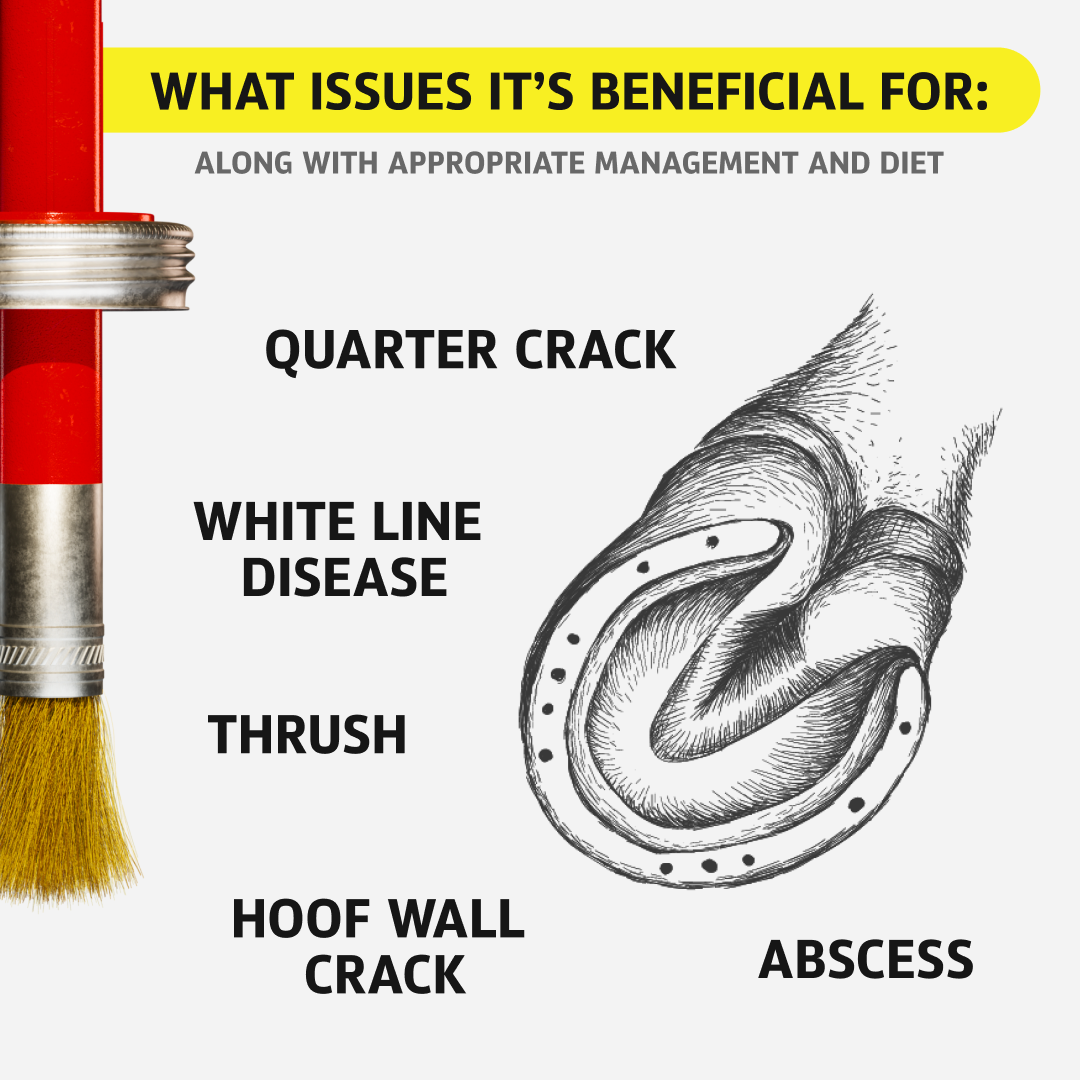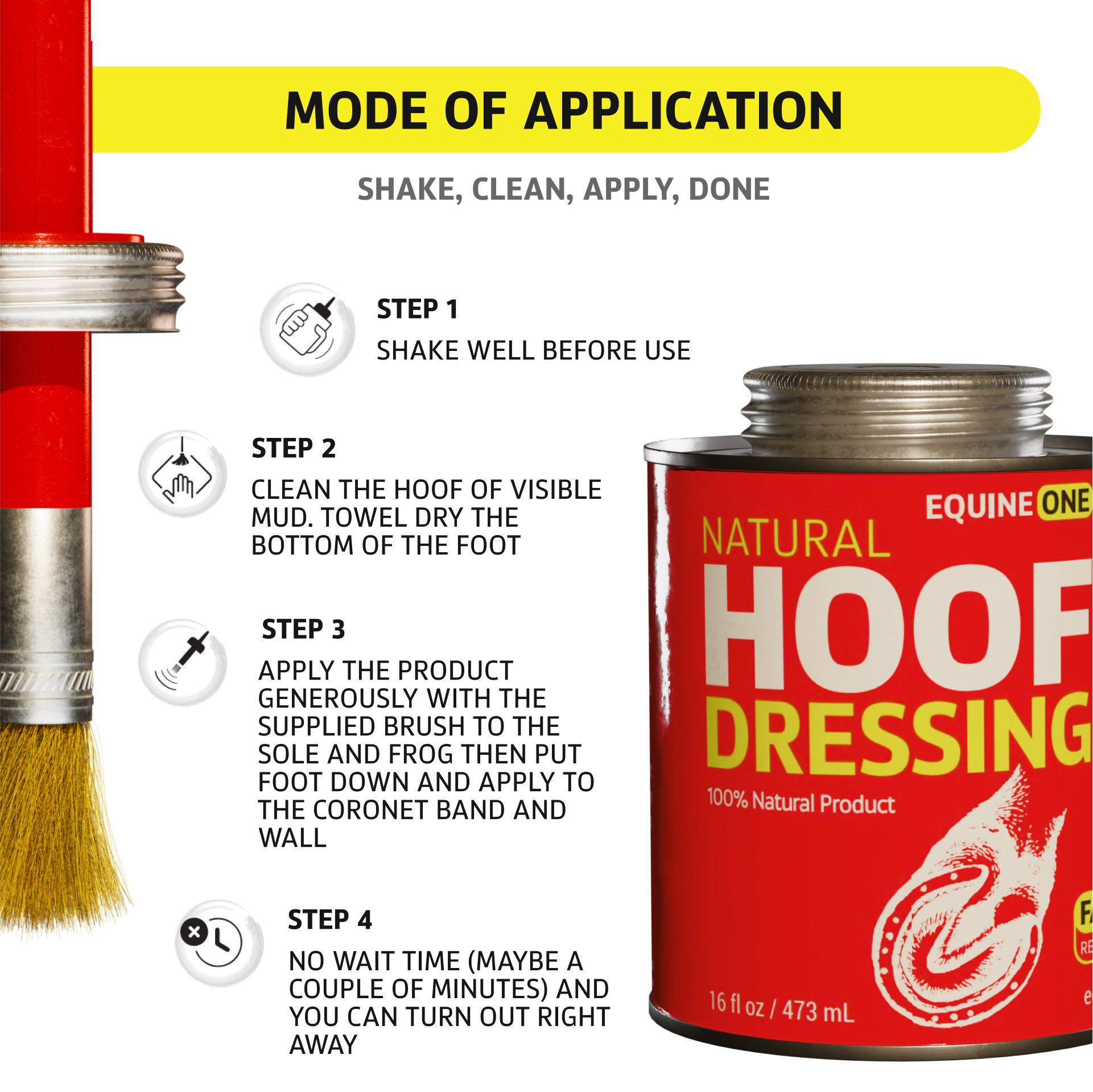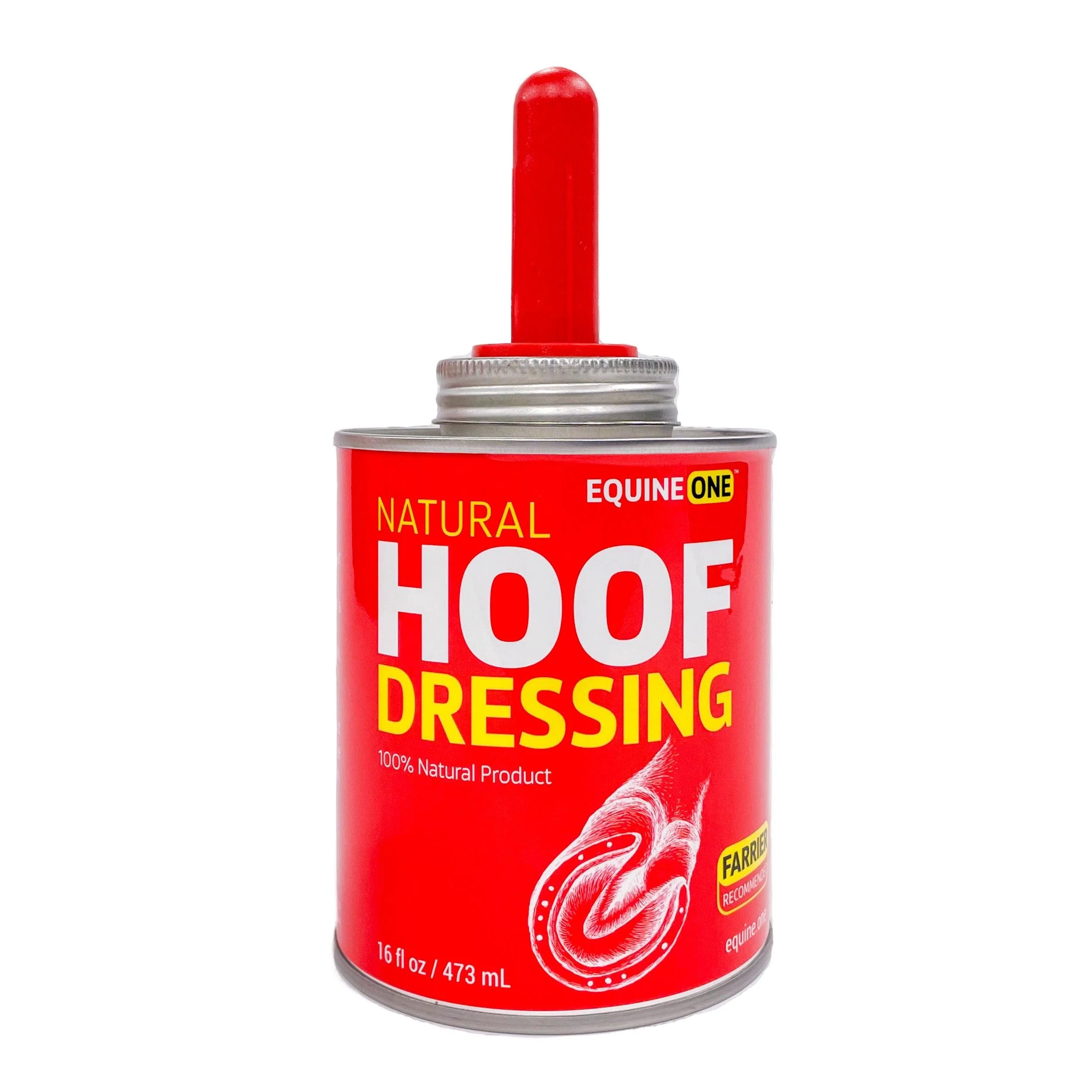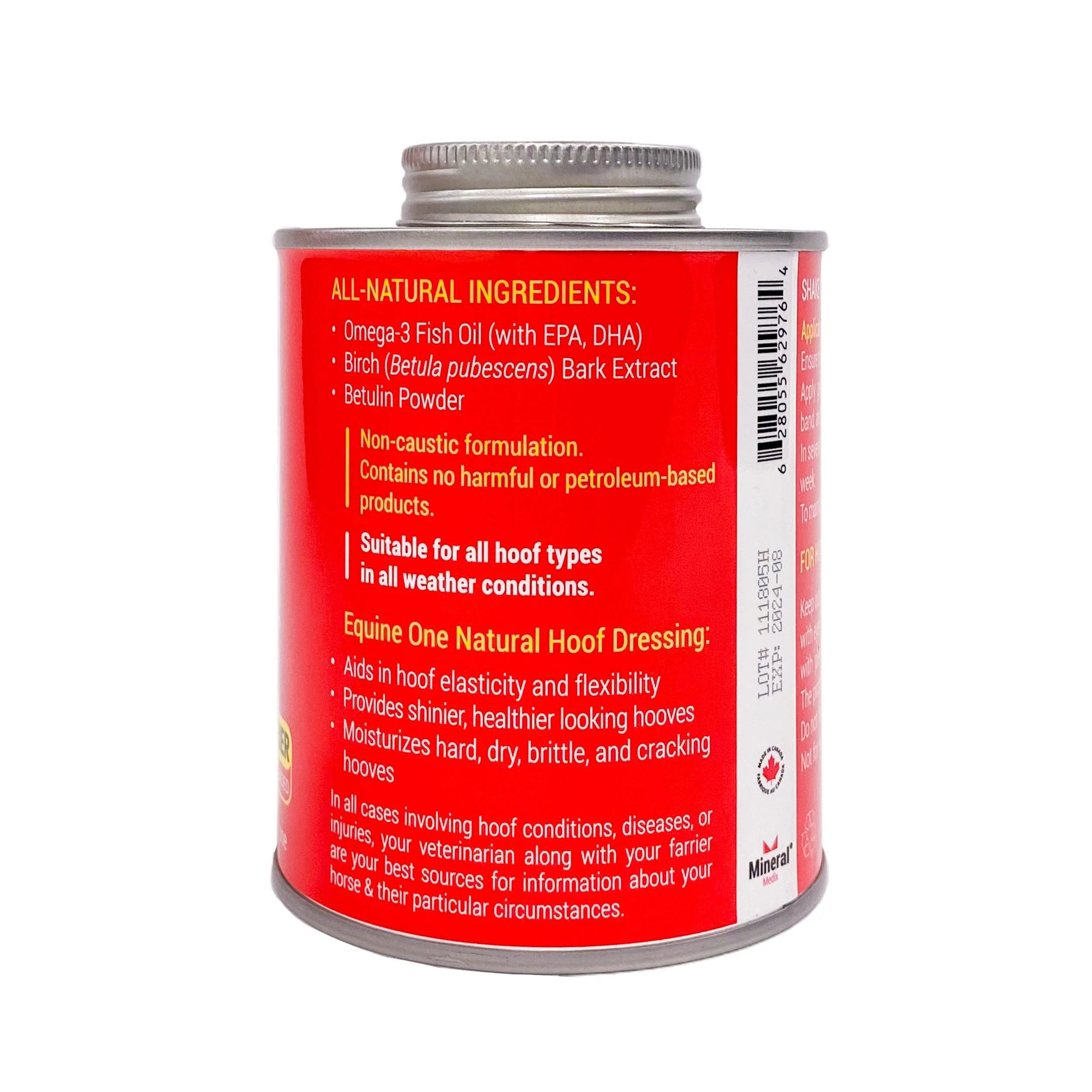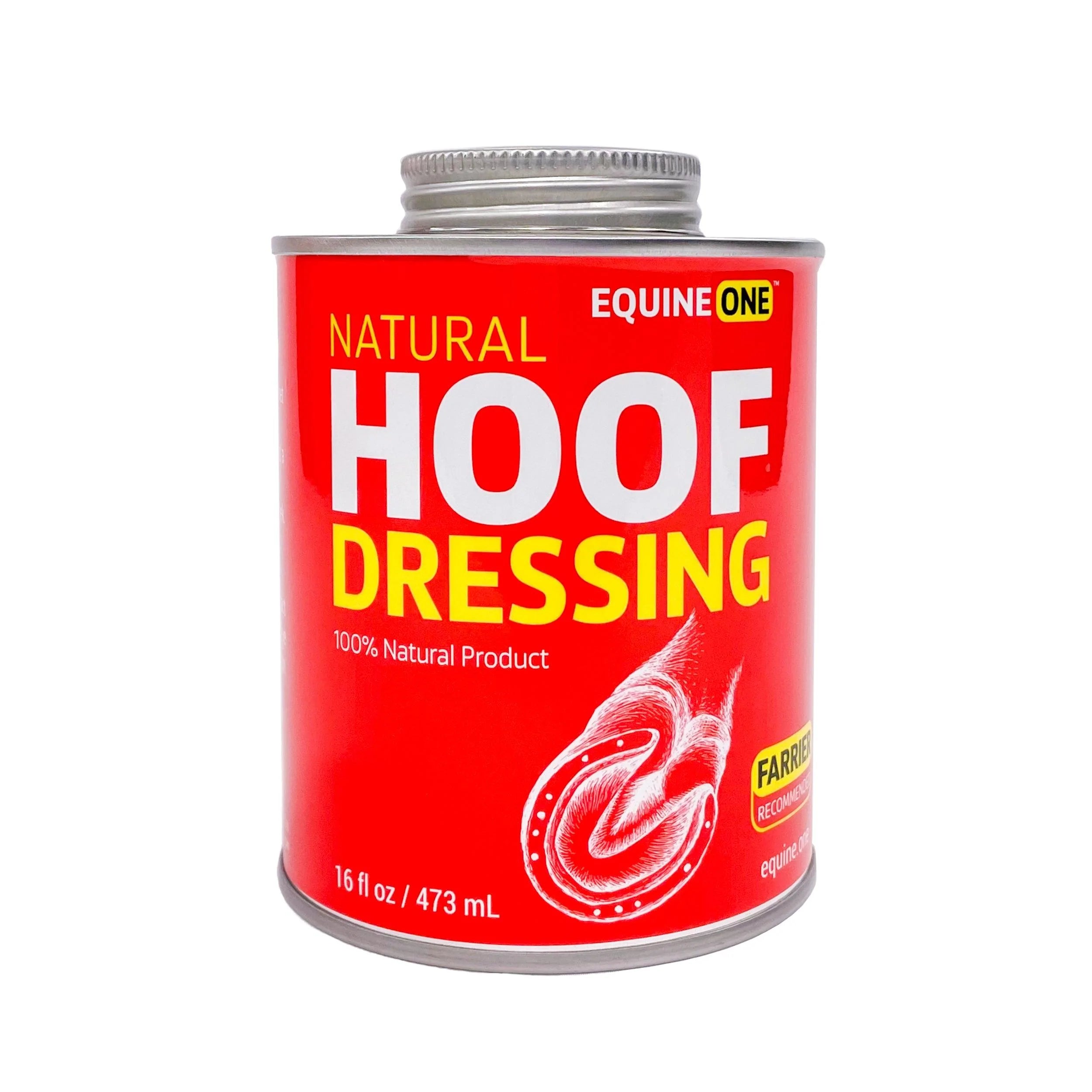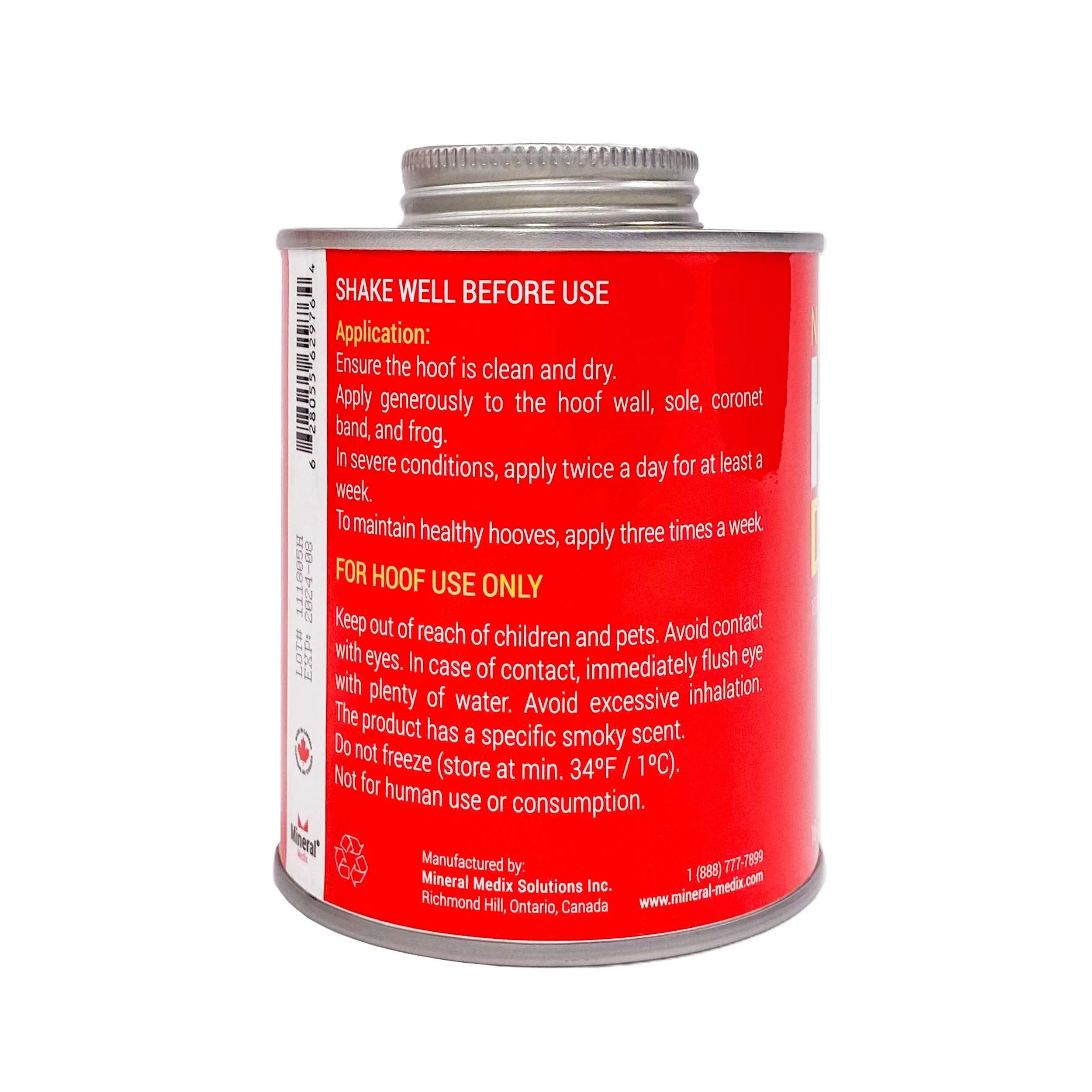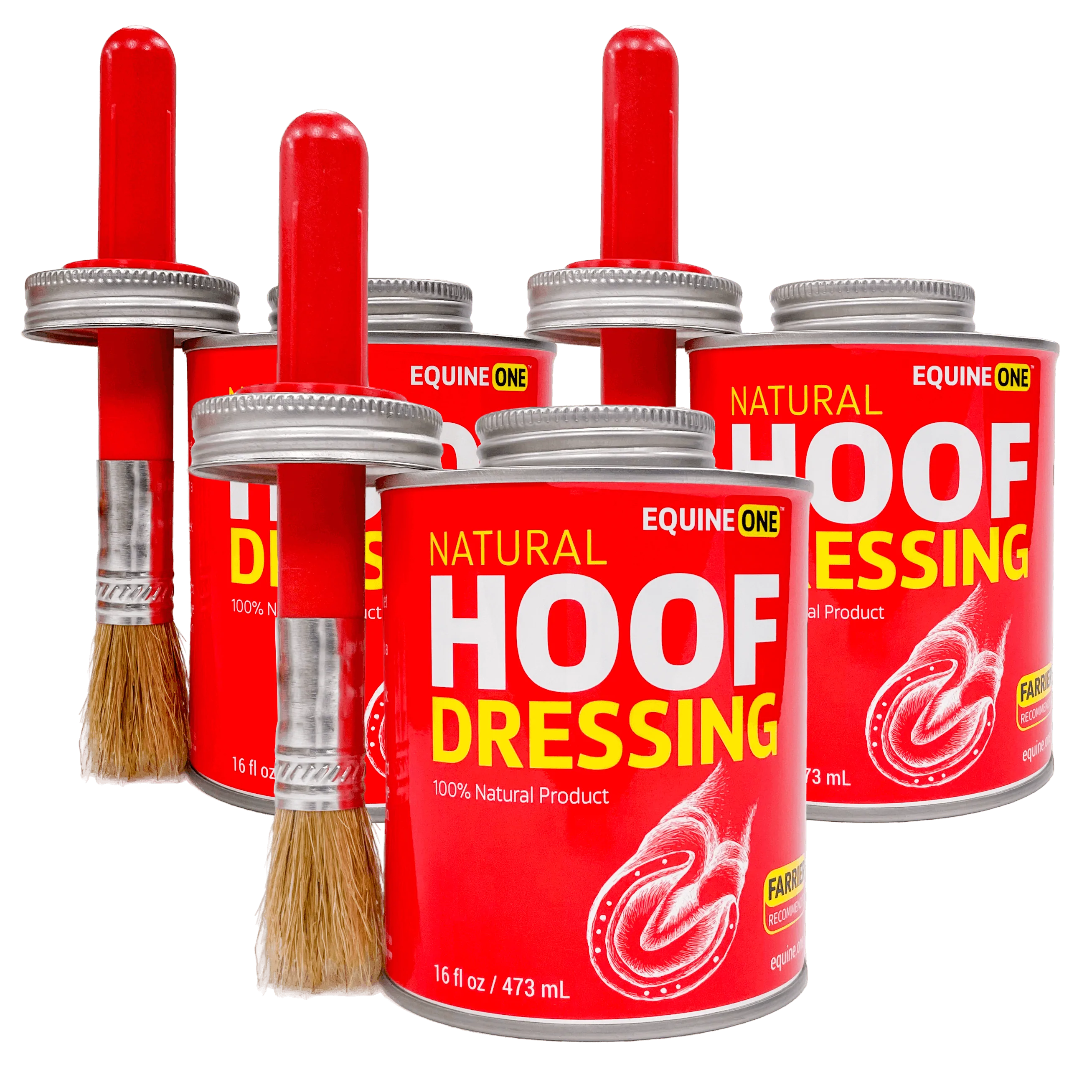 Equine One is a unique product based on Birch Bark Extract, Betulin, and Omega 3 with Vitamins A & D. Works great with all types of hooves: horse, donkey, goat, or cow.

Equine One promotes external health allowing internal and sensitive structures to do their job, but alone will generally not fix your problem. Equine One is one pillar of an overall approach to a healthier horse

Equine One doesn't clog the pores of the wall. It fills voids and fissures that can be pathways to pathogens.

▪️Apply three (3) times a week

▪️ For severe conditions, apply twice a day for at least a week
Step 01

Shake well before use

Step 02

Clean the hoof of visible mud. Towel dry the bottom of the foot

Step 03

Apply the product generously with the supplied brush to the sole and frog then put foot down, and apply to the coronet band and wall

Step 04

No wait time (maybe a couple of minutes) and you can turn out right away
In all cases involving hoof conditions, diseases, or injuries, your veterinarian along with your farrier are your best sources for information about your horse and your particular circumstances.


DO NOT FREEZE (34ºF / 1ºC minimum)

▪️ Keep out of reach children and pets

▪️ Not for human or consumptions

▪️ Avoid contact with eyes and excessive breathing. In case of contact immediately flush eye with plenty of water
What issues it's beneficial for:
We proudly support equine rescues and sanctuaries
As part of our commitment to creating great products that support equines around the world, Equine One is proud to be a supporter of rescues and sanctuaries across North America.
Get support
15
Countries
3000+ Stores all over the world
4.8/5
Customer Reviews
On most trusted platforms
Compare
Which Equine One products are made for you?
Not sure which one to choose? We selected our most popular products. Compare them and choose the best product for your needs.
Shop Now
Have a question?
We are here to help
Check out the most common questions our customers asked.
Still have questions?

Contact our customer support.
Support is available Monday to Friday: 10 am-5:00pm EST
Yes, we ship all over the world. Shipping costs may apply, and will be added at checkout. We run discounts and promotions all year, so stay tuned for exclusive deals.

Canadian Store: hoofdoctor.ca
UK Store: hoofdoctor.uk
European Store: hoofdoctor.eu
Do I need to setup an account to place an order?

You do not need to set up an account to place an order. However creating an account allows you to store your shipping information, see order history, and view your product's warranty information. Additional features will be added to the account page in the near future.
How long will it take to get my orders?

It depends on where you are. Orders processed here will take 5-7 business days to arrive. Delivery details will be provided in your confirmation email.
What is your return policy?

All products purchased from our website may be returned within 30 days of purchase for a full refund less shipping costs, no questions asked. International return orders may be subject to return shipping fees. To initiate such a return please contact us.
You can contact us through our contact page! We will be happy to assist you.
Support is available Monday to Friday: 10 am-5:00pm EST
Contact Us
Do you have any question?